Volcanic Ash Activity Monitoring Page
With the increase of commercial flights worldwide, the impact of volcanic activity on aircraft operations has greatly increased. When particles from volcanic eruptions come into contact with jet engines, they may cause a loss of power or even emergency shut down of the engine. To facilitate aircraft operations and planning, a trial webpage for monitoring volcanic activity over different parts of the world is developed and launched on the Aviation Meteorological Information Dissemination System (AMIDS). The webpage features a map showing location(s) of volcanic activity (based on Volcanic Ash Advisories received through WAFS satellite broadcast) within the past 18 hours. Such timely information helps enhance the safety of aircraft operation.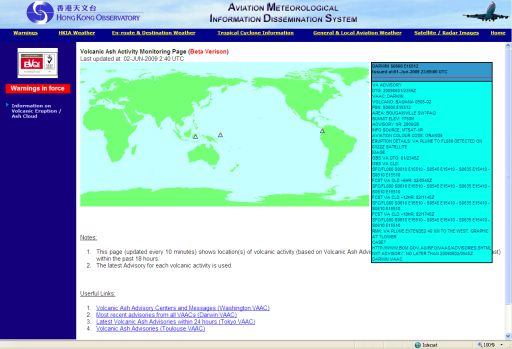 Figure1 Layout of the Volcanic Ash Activity Monitoring Page on the AMIDS.