New Satellite Weather Product for Aviation Community
"Please return to your seats and fasten your seat belts" - this is the broadcast we sometimes hear when we travel on aircraft. This is the safety measure to be carried out by the passengers when the pilot anticipates encounter of turbulence, which would result in bumpy ride and would even pose a threat to flight safety. Intense convective activities such as thunderstorms can bring severe turbulence. It is of utmost important to monitor convective activities in the vicinity of flight routes.

In view of this, the Observatory recently develops a new weather product based on the satellite data to facilitate the monitoring of intense convective activities over the Asian region by the aviation forecasters, pilots and other aviation users. By making use of image processing techniques, cloud areas with different intensities of convective activities can be differentiated automatically. Figure 1 is a sample satellite image showing areas with different intensities of convective activities in different colours: "frequent" in red, "occasional" in purple and "isolated" in green. Available every hour, the product enables the aviation forecasters to closely monitor the development of intense convective activities round-the-clock. It also increases pilots' awareness of the likely occurrence of convective activities along the flight routes, enabling them to get prepared to enhance flight safety.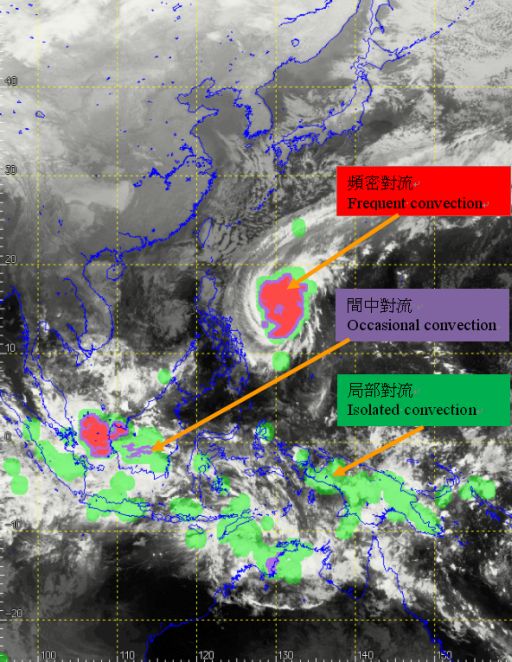 Figure 1 New satellite weather product automatically differentiates different intensities of convective activities.