Aviation weather services under COVID-19
HKO News Bulletin for the Aviation Community (40th Issue)
Outbreak of COVID-19 pandemic had resulted in a dramatic drop in air traffic at the Hong Kong International Airport which gave rise to an extraordinary scene of aircrafts piling up on the apron for an extended period of time. As these were not formal parking bays, they did not have the necessary facilities to tie down the aircraft. Airport Standards quickly raised concern that high winds during the approach of tropical cyclone could pose a threat to these parked aircrafts. While measures could be put in place to protect the aircraft, it would require significant coordination and thus days before it could be implemented.


To enable the airlines better prepared for the threat of tropical cyclones in such an unusual time, the Observatory gave monthly briefings on the potential occurrence of tropical cyclones during the 2020 typhoon season (Figure 1), using extended forecast from numerical prediction models. This cumulated to the launch of biweekly briefings for a wider sector in 2021.


Other than protection of aircraft, the protection of personnel under the pandemic had called for businesses to go online for meetings and communication. While the aviation community should be familiar with AMIDS, an online flight documents and self-briefing platform which was available since 1998, COVID has pushed the use of online services to new heights. In 2020 and 2021, most meeting with users were held online, including Liaison Group Meeting on Aviation Weather Services held on 15 October 2020 and Briefing on HKO Aviation Weather Services held on 14 April 2021. To cover for the reduction in face-to-face interaction, other than online training courses on AMIDS, a Facebook page on Hong Kong Aviation Weather Services (Figure 3) was launched in late 2021. Subscribers to our News Bulletin are invited to join the closed Facebook group through this
link
or by scanning the QR code.
Internally a business continuity plan for the Airport Meteorological Office was developed. At the height of the pandemic, the team of aviation forecasters and observer worked from different offices in 2020 and early 2022 to increase social distancing. With good planning and agility of all colleagues involved, the aviation weather service level had been maintained throughout the pandemic.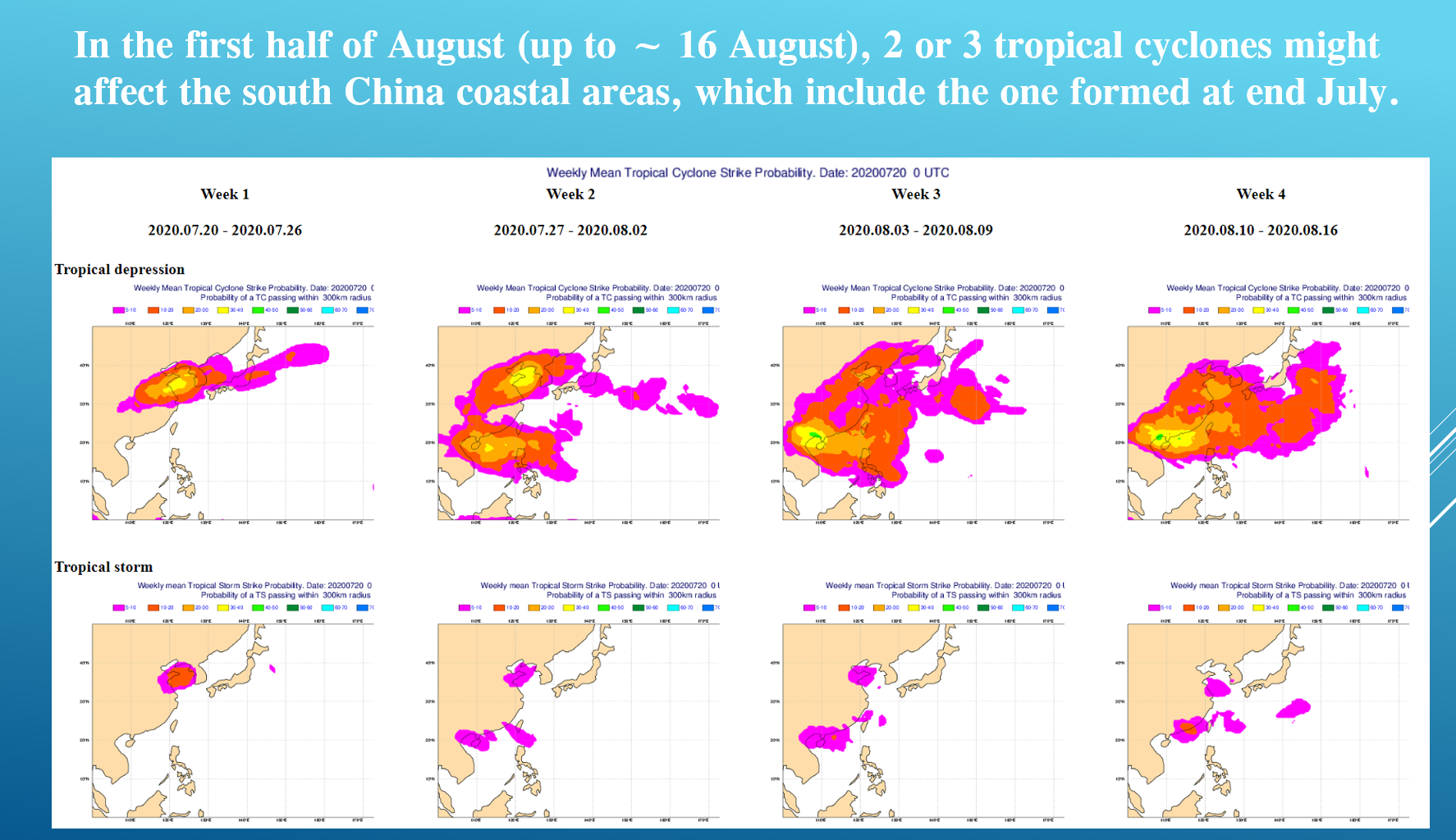 Figure 1: Probabilities of occurrence of low pressure areas in a 4-week window given in July 2020. It happened
that several tropical cyclones had emerged over the South China Sea during this period though the strengths and
timing of the systems were not captured completely.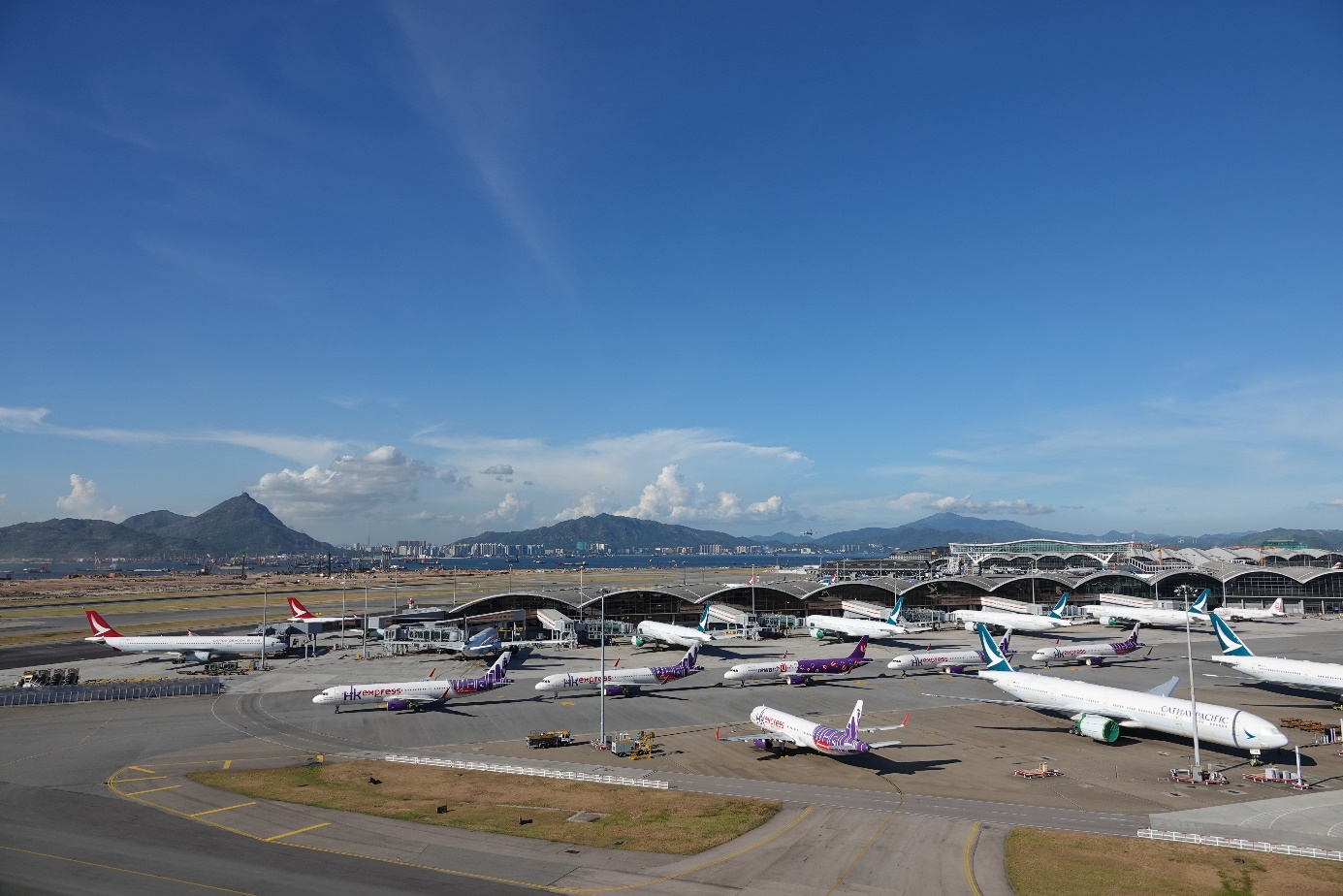 Figure 2: Aircrafts piling up on the apron of HKIA (Photo taken on 28 July 2020).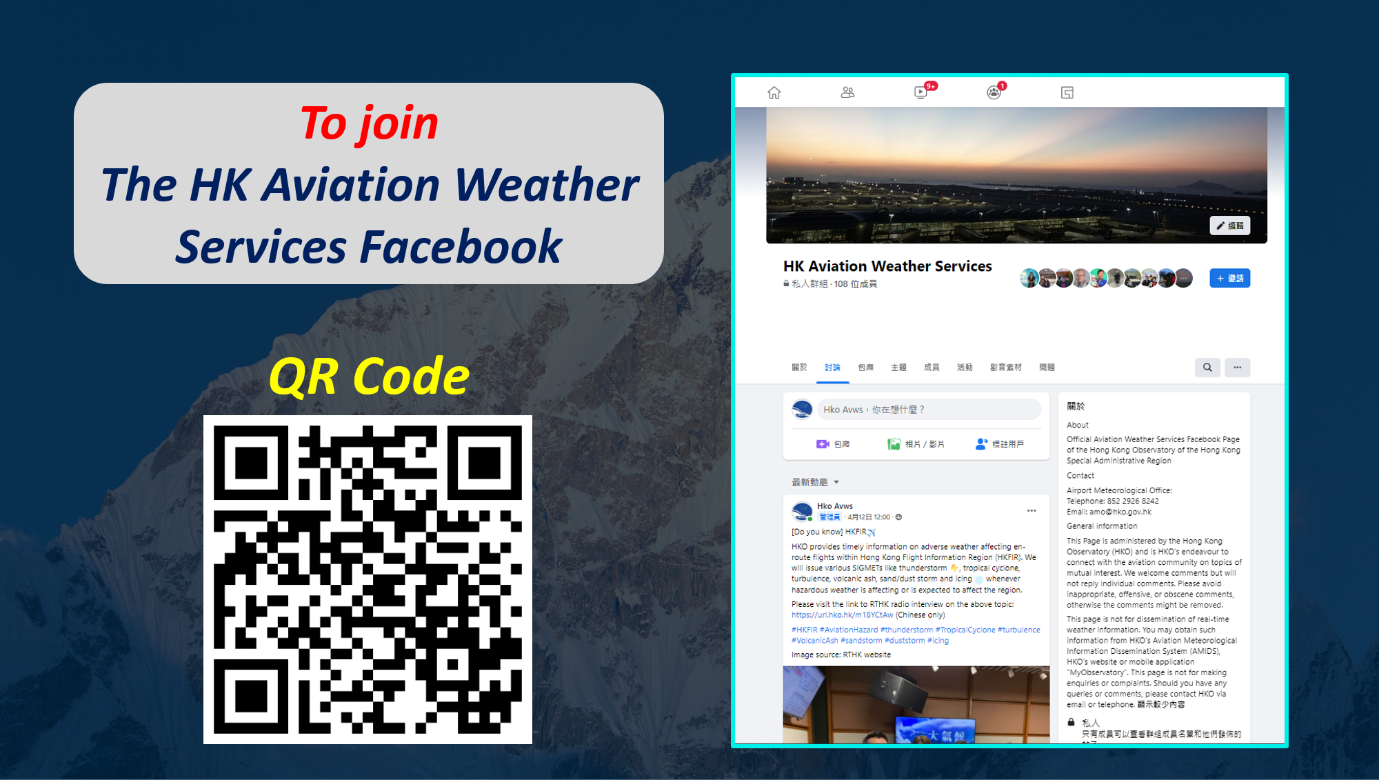 Figure 3: Facebook page on Hong Kong Aviation Weather Services, and QR code for joining