COVID-19 impact on AMDAR
HKO News Bulletin for the Aviation Community (40th Issue)
In light of the evolving COVID-19 pandemic, some countries have imposed travel restrictions and quarantine measures during the past two years. The subsequent plunge in traveller number and global air traffic has resulted in a pronounced drop in aircraft-based meteorological observations.
As part of the World Meteorological Organization (WMO)
Aircraft Meteorological Data Relay (AMDAR)
programme, a number of commercial airlines regularly transmit automatic meteorological observations from their aircraft to the surface when airborne. These aircraft-based observations, in addition to ground-based observations made by wind profilers and radiosondes and space-based observations made by weather satellites, are vital inputs to numerical weather prediction models.
According to WMO, there were around 850,000 aircraft-based observations daily before the pandemic. The number plunged to approximately 213,000 observations per day in May 2020, only 25% of that in December 2019. Since then, the data levels have seen some recovery, with around 558,000 daily observations in March 2022. That was still only at around 65% of pre-pandemic volume.
Recent studies conducted by the European Centre for Medium-Range Weather Forecasts (ECMWF) found that removing aircraft data would degrade short-range weather forecasts at polar jet stream levels by up to 15%. Its impact on near-surface fields, though smaller, is still statistically significant, with up to 3% degradation on surface pressure.
Locally, the Observatory and Cathay Pacific Airways Ltd. have been partners in WMO AMDAR programme since 2001. The Observatory would like to express our gratitude to airline partners for their continued support and contribution to the Hong Kong AMDAR Programme during the COVID-19 pandemic and wishes the aviation industry a speedy recovery.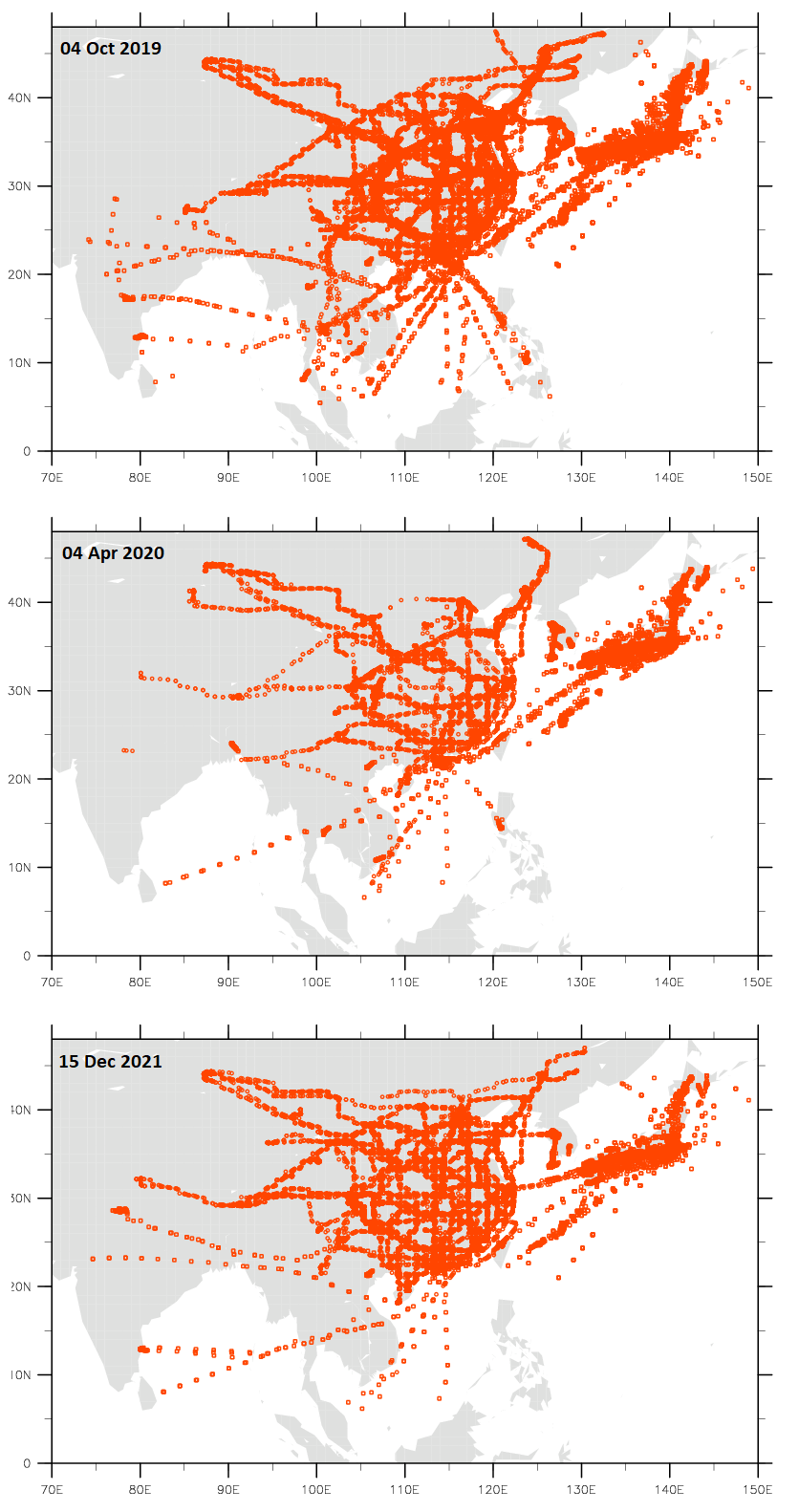 Figure 1: Aircraft-based upper-wind observations made available to the Hong Kong AMDAR Programme.
Observations on 04 Oct 2019 (top) compared to that of 04 Apr 2020 (middle) and 15 Dec 2021 (bottom).