Review of wintry weather on 24 Jan 2016 at HKIA
HKO News Bulletin for the Aviation Community (35th Issue)
An intense cold surge brought very cold weather to Hong Kong on 24 January 2016. At HKIA, QNH surged to an all-time record high of 1038 hectopascals and air temperature fell to 2.9 degree, which is the lowest air temperature on record since the HKIA became operational in 1998.
Under bitterly cold and rainy conditions, ice pellets were observed for the first time at HKIA that afternoon (Figure 1). Elsewhere, sub-zero temperatures were recorded on high ground where frost, rime, icing, freezing rain and ice pellets were observed (Figure 2). The rain and ice pellets were brought about by a cloud band that covered the south China coast and the northern part of the HKFIR. The satellite picture in the early morning, enhanced to show areas with possible icing, suggested that the cloud band could lead to icing (Figure 3).
The tephigram for the morning of 24 January (Figure 4) also revealed that there were abnormal low freezing levels at around 1,500 ft and 3,000ft with a significant deep moist vertical layer in the low to middle atmosphere aloft.
Noting the possibility of icing, the Airport Meteorological Office issued SEV ICE SIGMET and subsequently received one severe and four moderate icing reports from aircraft on that day.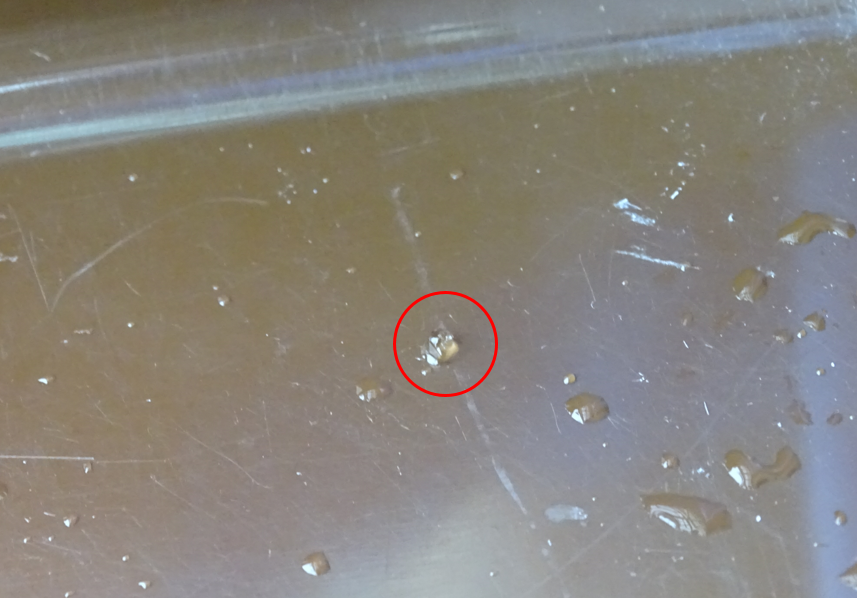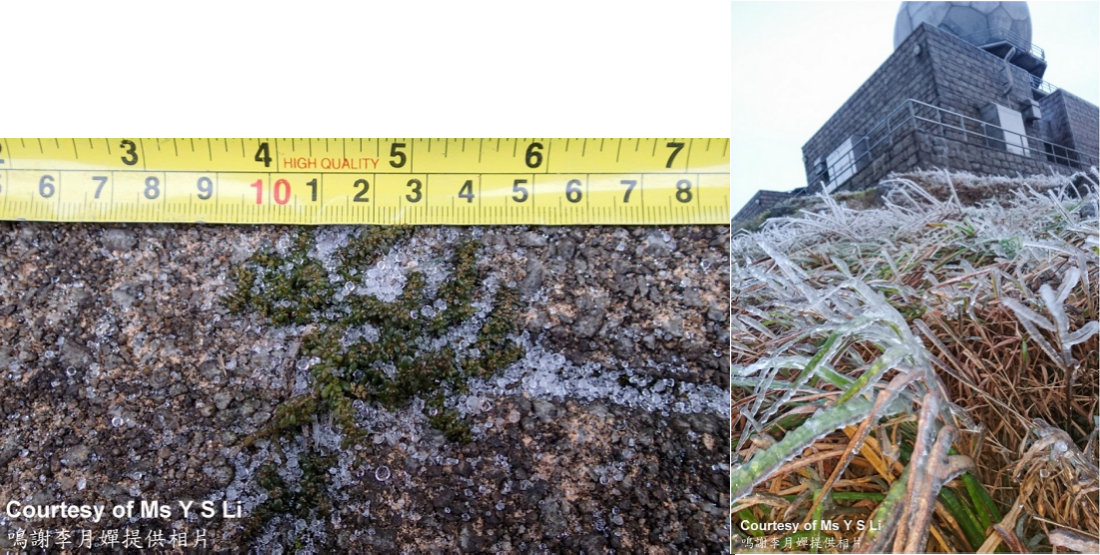 Figure 2: Ice pellets (left) and icing (right) observed at Tai Mo Shan Radar Station on 24 January 2016.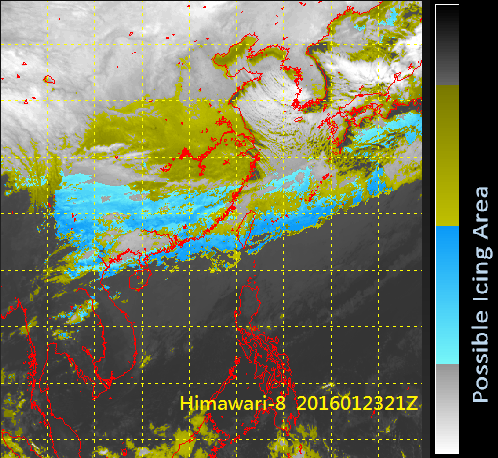 Figure 3: Enhanced Himawari-8 satellite imagery showing possible icing areas (blue colour) at 2100 UTC on 23 January 2016.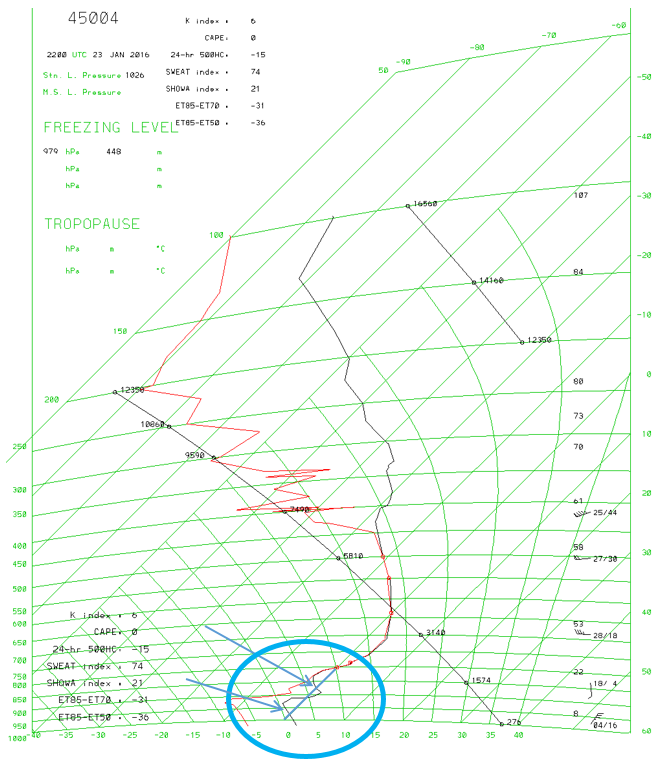 Figure 4: Tephigram on morning of 24 Jan 2016, the arrows point at the subzero freezing layers at the low level.