Director of the Hong Kong Observatory re-elected as President of WMO's Commission for Aeronautical Meteorology
The Director of the Hong Kong Observatory, Mr. Shun Chi-ming, was re-elected President of the Commission for Aeronautical Meteorology (CAeM) of the World Meteorological Organization (WMO) in the fifteenth session of the Commission held in Montreal, Canada in July 2014. He will serve a second 4-year term as the President from 2014 to 2018.
"Four years ago, when I was elected President, I started my speech saying that there would be many challenges ahead for this Commission. Today, this statement is even truer, as we are all aware of the sentiment and outcomes from the meeting in the past week, the drive for changes to aeronautical meteorological services is loud and clear." Mr. Shun said in addressing the 159 participants from 69 members and six international organisations after the election.
Mr. Shun also emphasised the importance of striking the right balance between seeking further advancements of the weather services for aviation and the needs of the developing world. The overarching principles of international co-operation, equality of opportunities, and inclusiveness in engaging all affected members, users and stakeholders should also be respected in the change process.
The CAeM is one of the WMO's eight technical commissions looking after the application of meteorology to aviation. The Commission's primary mission is to co-ordinate meteorological support to meet the requirements of aviation for safe, economical and efficient air navigation. Mr. Shun was first elected as its President in the previous session of the Commission held in Hong Kong in February 2010.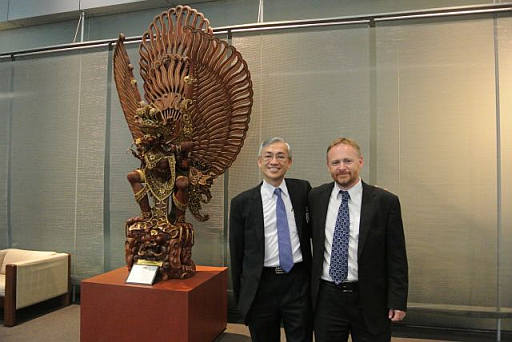 Figure 1 The President of the Commission for Aeronautical Meteorology of the World Meteorological Organization and the Director of the Hong Kong Observatory, Mr. Shun Chi-ming (left), is pictured with the Vice President, Mr. Ian Lisk (right), after the election