"Global SIGMET Monitoring" Website
The "Global SIGMET Monitoring" website offers a one-stop shop for access to hazardous weather warnings and advisories that are currently valid around the world. Weather icon would be displayed on area(s) with significant weather based on latest SIGMET, Volcanic Ash advisory (VAA) and Tropical Cyclone advisory (TCA). Apart from global view (Figure 1), there is also the "zoom-in" capability for regional information of SIGMETs and Advisories. The full text of information can be displayed by clicking left mouse button over the weather icon (Figure 2).

The "Global SIGMET Monitoring" website was developed by the Observatory for the International Civil Aviation Organization (ICAO). The website periodically extracts SIGMET, VAA and TCA received via AFTN or WAFS. The website was launched back in 2011 and AMIDS users can access the webpage from "International Projects" of AMIDS or directly from http://www.g-sigmetmon.weather.gov.hk.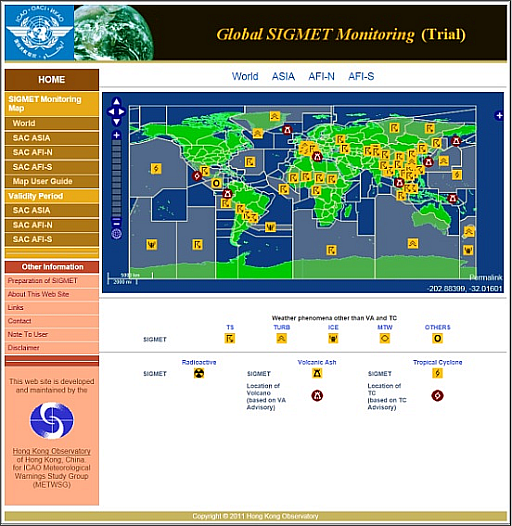 Figure 1 Global view of SIGMET, VAA and TCA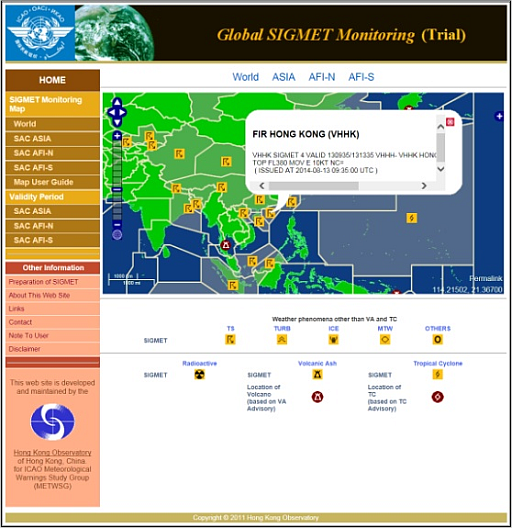 Figure 2 Displaying full text of SIGMET, VAA and TCA by clicking left mouse button over the weather icon