Airport Meteorological Services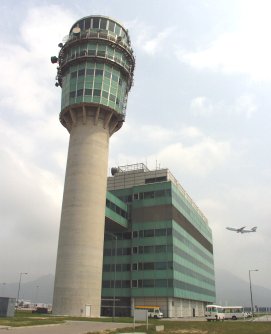 AMO is located inside the Air Traffic Control Tower of the HKIA.
Hong Kong Observatory - we provide services for international air navigation
The Hong Kong Observatory (HKO) provides services in meteorology, radiation monitoring and other geophysical sciences. Within the framework of the International Civil Aviation Organization, the HKO is the designated meteorological authority in Hong Kong to provide the weather facilities and services for international air navigation. Our clients include various air traffic services units, airline operators, flight crew members, airport management and others concerned with the conduct or development of international air navigation.
Airport Meteorological Office (AMO)
The HKO operates an Airport Meteorological Office (AMO) at the Hong Kong International Airport (HKIA). The AMO is located at the Air Traffic Control Tower and serves as an aeronautical weather station for Hong Kong and an aerodrome weather office for HKIA. The AMO is responsible for issuing warnings on hazardous weather which may affect the safety of aircraft operations within a designated airspace over the northern part of the South China Sea. Aviation weather observers and forecasters work round the clock at the AMO to make weather observations, and issue weather forecasts and warnings for the airport.
Please click here to make a virtual tour of Airport Meteorological Office
Products offered by AMO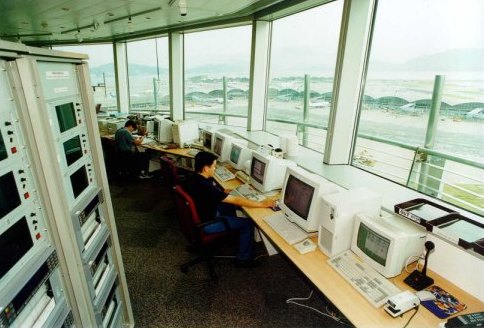 AMO operates round-the-clock.
Dissemination of weather information
Weather observations and forecasts are disseminated to air traffic services units for onward transmission to aircraft pilots, to airline operators for pre-flight planning and to other users including the Government Flying Services for supporting local flight operations of helicopters and light aircraft.
These information together with weather reports from neighbouring aerodromes are included in the half-hourly automatic meteorological broadcasts for aircraft in flight.
Aerodrome observations including wind, air temperature, atmospheric pressure, visibility, cloud, and expected significant weather in the approach and departure corridors are also included in the Automatic Terminal Information Service broadcasts for aircraft preparing for landing at or taking off from the HKIA.
Airline operators and crew members can also retrieve flight documents and other weather information from their own offices through the Aviation Meteorological Information Dissemination System.
General Information