Famous film director leads you to the "Hong Kong Observatory - Under the Same Sky 130 Years" exhibition
12 August 2013
The "Hong Kong Observatory - Under the Same Sky 130 Years" exhibition
, showing valuable exhibits including those from local and overseas museums, has been gaining popularity with over 70,000 visitors since its opening on 9 July at the Hong Kong Museum of History.
Mr Ko Chi-Sum Clifton, a famous film director in Hong Kong, together with MsSong Man-kuen, Senior Scientific Officer of the Observatory, in a TV show broadcasted on 3 August, reviewed the major natural disasters in Hong Kong since late 19th century and the wide-ranging services of the Observatory to cater to the ever-changing demands of the society. You are welcome to watch the web video of the 83rd episode of "Director Ko's Blog", Asia Television Limited, at
http://www.youtube.com/watch?v=xgQsIWpnrx0
(relevant portion begins at 23 min 55 sec).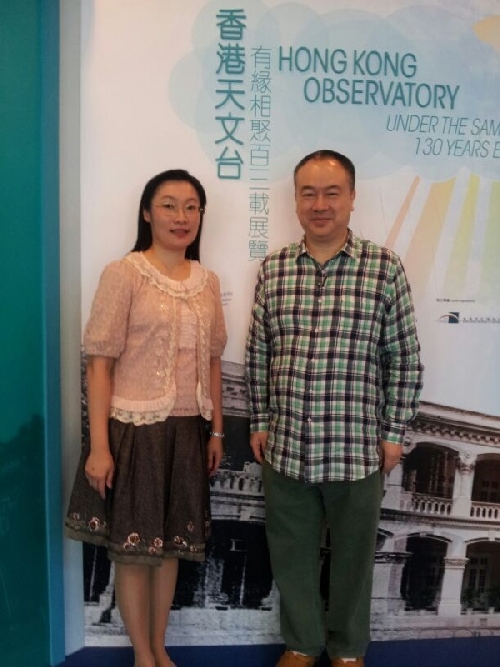 Mr Ko and Ms Song briefed the TV audience on the "Hong Kong Observatory - Under the Same Sky 130 Years" exhibition.