Sharing of Weather Observations in Collaboration with General Aviation Partners
2 April 2008
The Observatory launched an internet-based platform to facilitate sharing of weather observations and pilot reports within the general aviation community in Hong Kong. A briefing was held on 3 March to introduce this collaborative initiative to the media.
Pilots of general aviation have all long provided reports to their respective organizations for assessing the weather conditions impacting on their flights. These weather conditions include visibility, cloud base, and turbulence, among others. Using the internet-based platform developed by the Observatory, each participating organization is able to provide pilot reports of significant weather for integrated display on a webpage so that the information could be shared among all general aviation users with access to the platform. Apart from the pilot weather reports, weather observations at the Hong Kong Observatory Headquarters, Shun Tak Heliport, Hong Kong International Airport and Macao International Airport, as well as weather photos around Hong Kong are displayed.
Since the webpage was put into trial use in 2007, participating organizations including the Government Flying Service, Hong Kong Aviation Club and local helicopter companies welcomed the collaborative efforts and provided valuable feedback to further enhance the platform.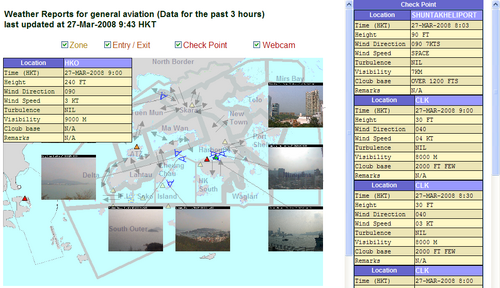 Internet-based platform developed by the Observatory for sharing of pilot reports and weather observations within the general aviation community in Hong Kong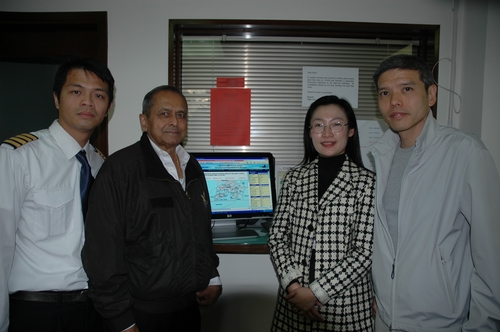 Hong Kong Aviation Club's President Mr. Danny Patterson (first right), Chief Flying Instructor Captain Gupta (second left), Flying Instructor Mr Kenny Choi (first from left) and Ms. Sandy Song of the Observatory (second right) introduced the internet-based platform to the media.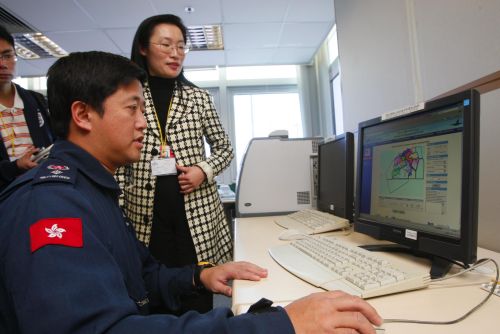 Capt. Marcus Chan of Government Flying Service demonstrates using HKO's internet-based platform to input their pilot report. (Courtesy Hong Kong Economic Times for providing the photo)